Many young business owners dream of traveling the world while working and making money. If you're planning to try this lifestyle, you should first learn which places offer a comfortable lifestyle for digital nomads.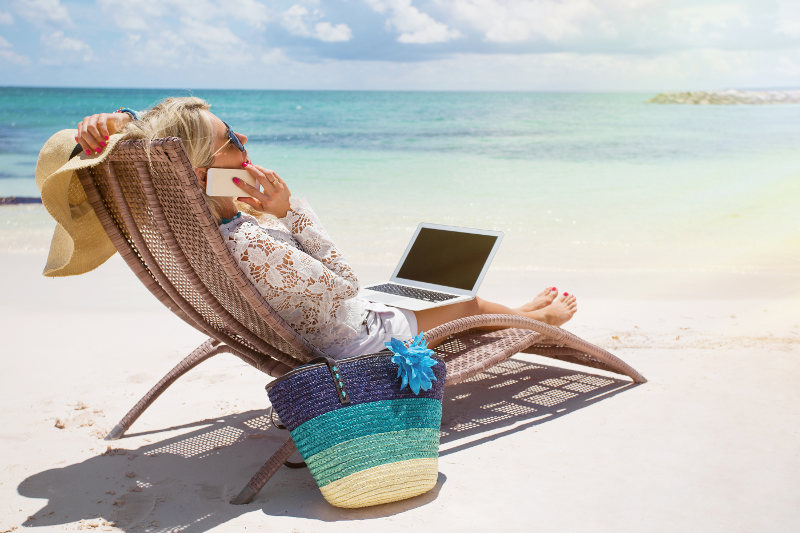 We've chosen the following locations based on several internet servers that gather information about the quality of life in various countries, regions, and cities all over the world. We take into consideration many criteria, such as monthly living cost, quality of the local internet connection options, visa, weather, quality of the air, opportunities outside of work, and many others.
Chiang Mai, Thailand
Thailand is one of the most sought-after destinations, thanks to its low cost of living. Chiang Mai, the largest city in the north of the country, is considered to be a capital for digital nomads. It offers easy to find cheap accommodation and food. There are many local groups which you can find through social media that will help you get set-up and acquainted with the area. They also organize networking meetings, informal evenings, and workshops. When it comes to Thailand, Taipei and Phuket are also great nomad alternatives with amazing beaches.
Ho Chi Minh City, Vietnam
It's considered one of best places for business, thanks to its overall low costs. Accommodation is very easy to find and if you don't like your current rent, you can quickly rent somewhere else. Many nomads claim to be very satisfied with the local internet. Communicating in English may be a problem, though. The real cherry on top is the amazing and varied cuisine. There are many Japanese people in the country, so you'll be able to find many sushi restaurants, as well as Korean and even German cuisine.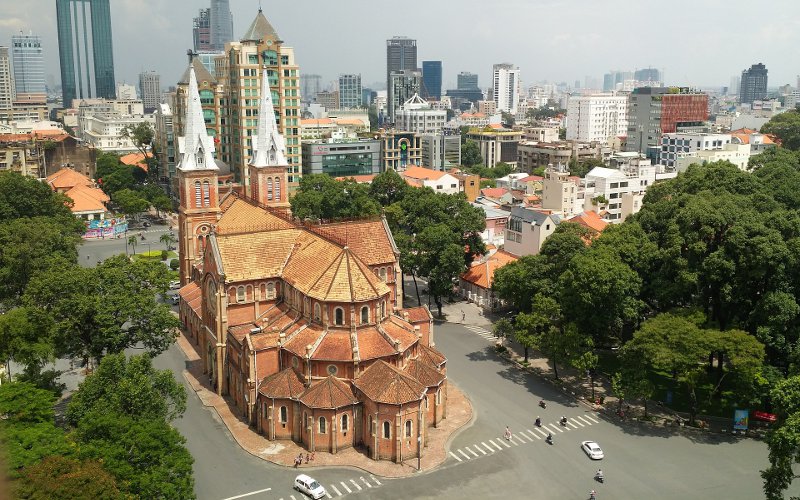 Ubud, Indonesia
This destination, located on the island of Bali, isn't going to be too harsh on your wallet. It has some amazing nature to see, healthy food, and friendly people. The atmosphere is very calm and almost spiritual, in a way. Ubud is sought out by those who are looking for something new in their lives. It's a great place to combine work with meditation. The local Wi-Fi also works without any major issues.
Budapest, Hungary
Budapest is one of the cheapest capital cities in Europe with many cafes that offer free Wi-Fi, reliable public transportation, and famous underground bars. The weather is usually stable and sunny throughout the year, but it can't compare to the more tropical places on this list. The most popular places among digital nomads include Ujlipotvaros with its unique mix of the original population and young arrivals and also Erzsébetváros that offers many hostels and co-working opportunities.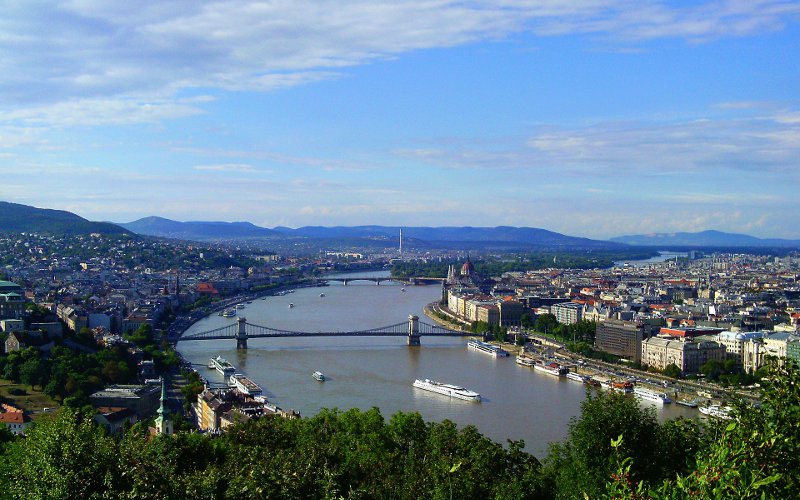 Tallin, Estonia
It carries the title of 'World's Startup Capital'. Self-employed people from all over the world praise Tallin because of its low cost of living, easy communication in English, and fast internet that's provided through a public network. The best places to work and have fun are in the Old Town or in the Kalamaja District with many 'cool' converted old factories.
Belgrade, Serbia
The capital of Serbia is safe and you can easily work from almost anywhere. An internet connection is available in most cafes and you can also find plenty of co-working opportunities. Great food and rich nightlife are the biggest attractions for tourists. Though the city doesn't have a subway system, it makes up for it with cheap public transportation that's reliable for the most part.
Medellín, Colombia
Medellín is a relatively unknown town in Latin America. It's also called the 'City of Eternal Spring'. In the last decade, it had undergone several changes and gained praise for its urban restoration projects. Nomads will love it because of the great music, pleasant weather, and lively nightlife. There are many opportunities to have fun, rest, and also educate oneself. If you're tired of the busy city life, you can easily exchange it for the peace and quiet of the countryside that is only a 30-minute bus ride away. Medellín is a center for creativity and business and it shows how quickly Colombia changes for the better.
Yerevan, Armenia
The city is home to one of the oldest civilizations in the world and also a haven for creative digital nomads. It combines Russian, Iranian, and Turkish culture, as well as offers a nice mix of historical architecture, modern infrastructure, and co-working opportunities. It's a very safe place with many different ways to spend your free time, such as workshops, tourist clubs, pop-up galleries, and others. The prices are comparable to Chiang Mai in Thailand.